Lean: Manage work as a flow system
3rd edition
Author(s):France Bergeron, Joanne Gaudet
ISBN:9782897991081
Copyright:2020
Number of pages:79
Language:English
Lean is all about flow. This book provides the fundamentals of Lean so that anyone, in any type of work, can be Lean. To better understand why Lean organizations such as Toyota are so innovative every day, the book also delves into the secret sauce of Lean, flow experience.
Praise for this book
"A wonderful gem! Flow is a fundamental concept in Lean Management and yet few thought leaders have highlighted it in the understandable way that France and Joanne have—and even fewer organizations understand and incorporate the concept with any degree of rigor. Learn about flow and then start achieving it! Your employees and customers alike will thank you."
Karen Martin, President of TKMG, Inc. author, The Outstanding Organization
France Bergeron
France Bergeron
France Bergeron, BTh, MSc (Management and Organizational Development) is an internationally-recognized Lean thinker who provides support to organizations on their Lean journey. As a Federal public servant for more than 20 years, she was one of the first in the public service of Canada to launch an organization-wide Lean initiative.
Joanne Gaudet
Joanne Gaudet
Joanne Gaudet, BSc (Chemistry), BA (Psychology), MA (Sociology) is a published author in science studies and in social network analysis. She brings years of experience from many sectors including education, management consulting and not-for-profit.
In the same teaching field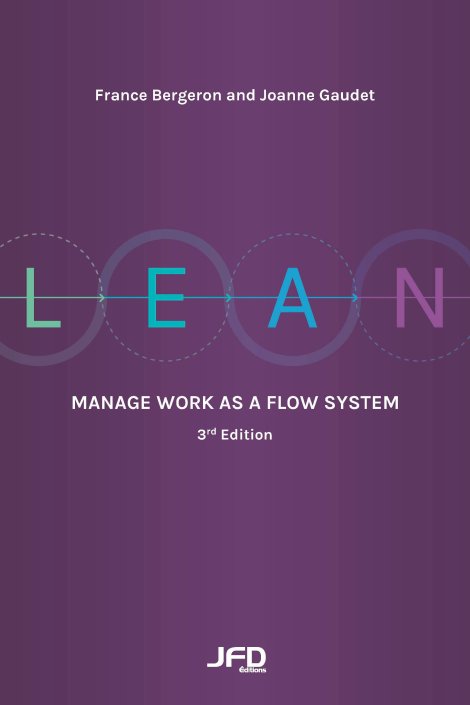 Quick delivery in less than 3 business days