Durer.
Guide de réflexion pour leaders souhaitant assurer leur pérennité
Author(s):Marie-Noëlle Gagnon, Cyrille Sardais
ISBN:9782897991074
Copyright:2020
Number of pages:64
Language:French
*Précommande*

Être un.e leader est une chose; durer en est une autre. Comment faire pour résister au temps dans un rôle aussi exposé? Quels sont donc les secrets des leaders qui durent?
Ce livre, fruit d'une enquête auprès de leaders ayant dirigé des organisations, parfois pendant des décennies, se présente comme un guide de réflexion. À l'aide de plusieurs exercices, il permet à chacun d'explorer 9 dimensions observées chez les leaders qui durent et de construire ainsi son arbre de durabilité. 
Cet outil est donc destiné à tout.e leader soucieux.se de durer et qui souhaite développer, dès maintenant, son propre plan afin d'y parvenir.
Marie-Noëlle Gagnon
Marie-Noëlle Gagnon
Marie-Noëlle Gagnon is an HR executive who partners with CEOs, executives, entrepre­neurs and companies to create and deploy impactful people strategy. She holds a BSc in mathematics from Université du Québec à Montréal and an Executive MBA from McGill University-HEC Montréal. She is also a member of Harvard Business School's 2016 cohort of the Women's Leadership Forum.
In the same teaching field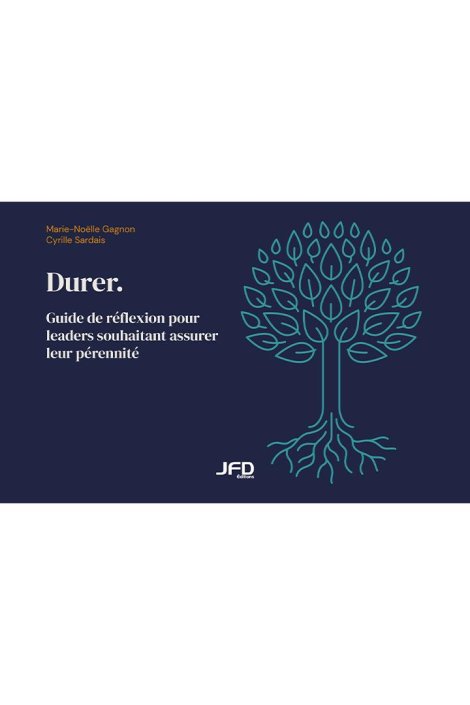 Quick delivery in less than 3 business days