Lean : Gérer le travail comme un système de flux
3e édition
Author(s):France Bergeron, Joanne Gaudet
ISBN:9782897991333
Copyright:2021
Number of pages:87
Language:French
Le Lean est une question de flux. Ce livre fournit les bases du Lean afin que chacun, dans tout type de travail, puisse être Lean. Pour mieux comprendre pourquoi des organisations Lean comme Toyota sont si innovantes au quotidien, le livre se penche sur l'ingrédient secret du Lean, l'expérience optimale.
France Bergeron
France Bergeron
France Bergeron, BTh, MSc (Management and Organizational Development) is an internationally-recognized Lean thinker who provides support to organizations on their Lean journey. As a Federal public servant for more than 20 years, she was one of the first in the public service of Canada to launch an organization-wide Lean initiative.
Joanne Gaudet
Joanne Gaudet
Joanne Gaudet, BSc (Chemistry), BA (Psychology), MA (Sociology) is a published author in science studies and in social network analysis. She brings years of experience from many sectors including education, management consulting and not-for-profit.
In the same teaching field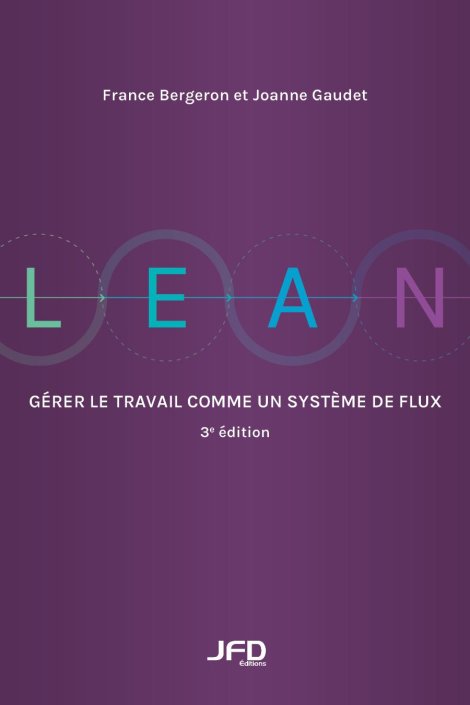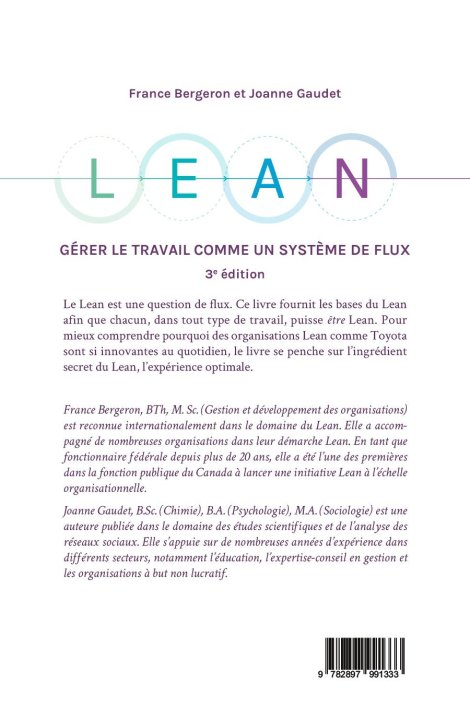 Quick delivery in less than 3 business days