The Leaders Sustainability Framework
A reflection tool for leaders who care about their sustainability
Author(s):Marie-Noëlle Gagnon, Cyrille Sardais
ISBN:9782897991050
Copyright:2020
Number of pages:66
Language:English
Being a leader is one thing; lasting is another. How can one survive and thrive in such an exposed role? What are the secrets of leaders who endure and prevail?

This book, presented as a reflection guide, was created with the input of several successful leaders who have led organizations, sometimes for decades. Through a series of exercises, you will explore nine dimensions observed in lasting leaders and translate your findings into concrete actions.

The book is intended for any leader who aims to last and grow—and who is ready to kick-start their own sustainability plan of action.
Cyrille Sardais
Cyrille Sardais
Cyrille Sardais is a professor and Pierre-Péladeau Chair in Leadership at HEC Montréal. His recent research has focused on poker players, orchestra conductors, and Game of Thrones' characters.
Marie-Noëlle Gagnon
Marie-Noëlle Gagnon
Marie-Noëlle Gagnon is an HR executive who partners with CEOs, executives, entrepre­neurs and companies to create and deploy impactful people strategy. She holds a BSc in mathematics from Université du Québec à Montréal and an Executive MBA from McGill University-HEC Montréal. She is also a member of Harvard Business School's 2016 cohort of the Women's Leadership Forum.
In the same teaching field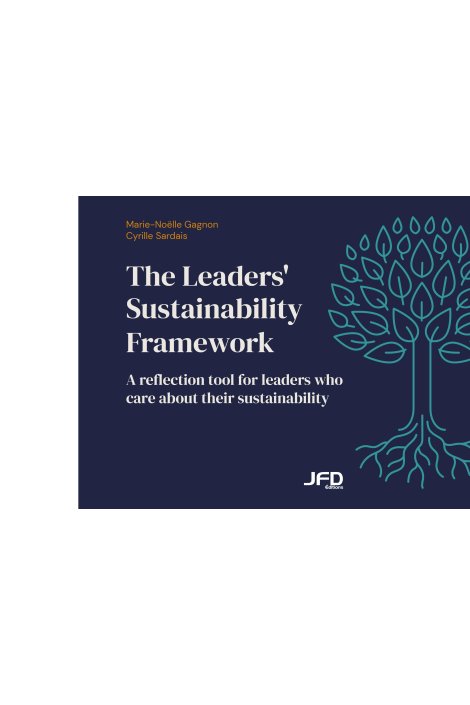 Quick delivery in less than 3 business days